What are Japandi Materials?
Japandi utilizes durable, long-lasting, natural materials. Japandi inspired furniture may have clean lines, but Japandi isn't about perfection – rather, it celebrates naturally aging materials and all of their imperfections.
Japandi is a blend of form, function, clean design and inclusion of
natural elements. Pieces can be new, reclaimed or handmade.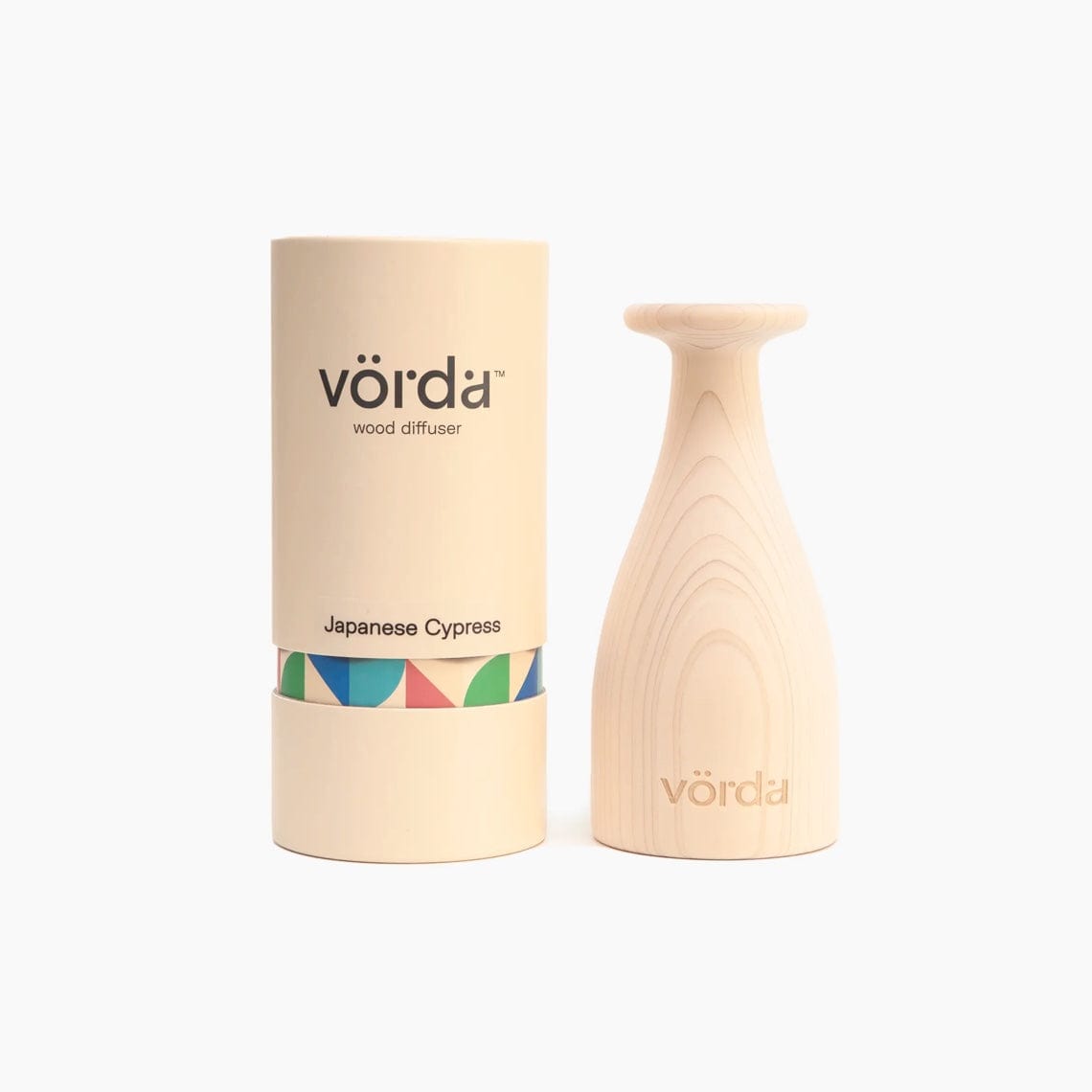 Wood
There are two main types of wood - hard woods and soft woods. Hard woods come from broad leaved trees that produce flowers and seeds - creating fruits and nuts. Soft woods come from cone bearing trees. Both hard woods and soft woods can be used for furniture. Examples of hard woods include Oak, Beech, Mahogany. Examples of soft woods are Pine, Redwood and Fir. In addition to furniture, incorporate wood into your scent and decor.
Benefits of Wood
• Varied and unique
• Wood is living and imperfect
• Wood has a story to tell
• Provides layers of natural, neutral colors
Shop Japandi Scents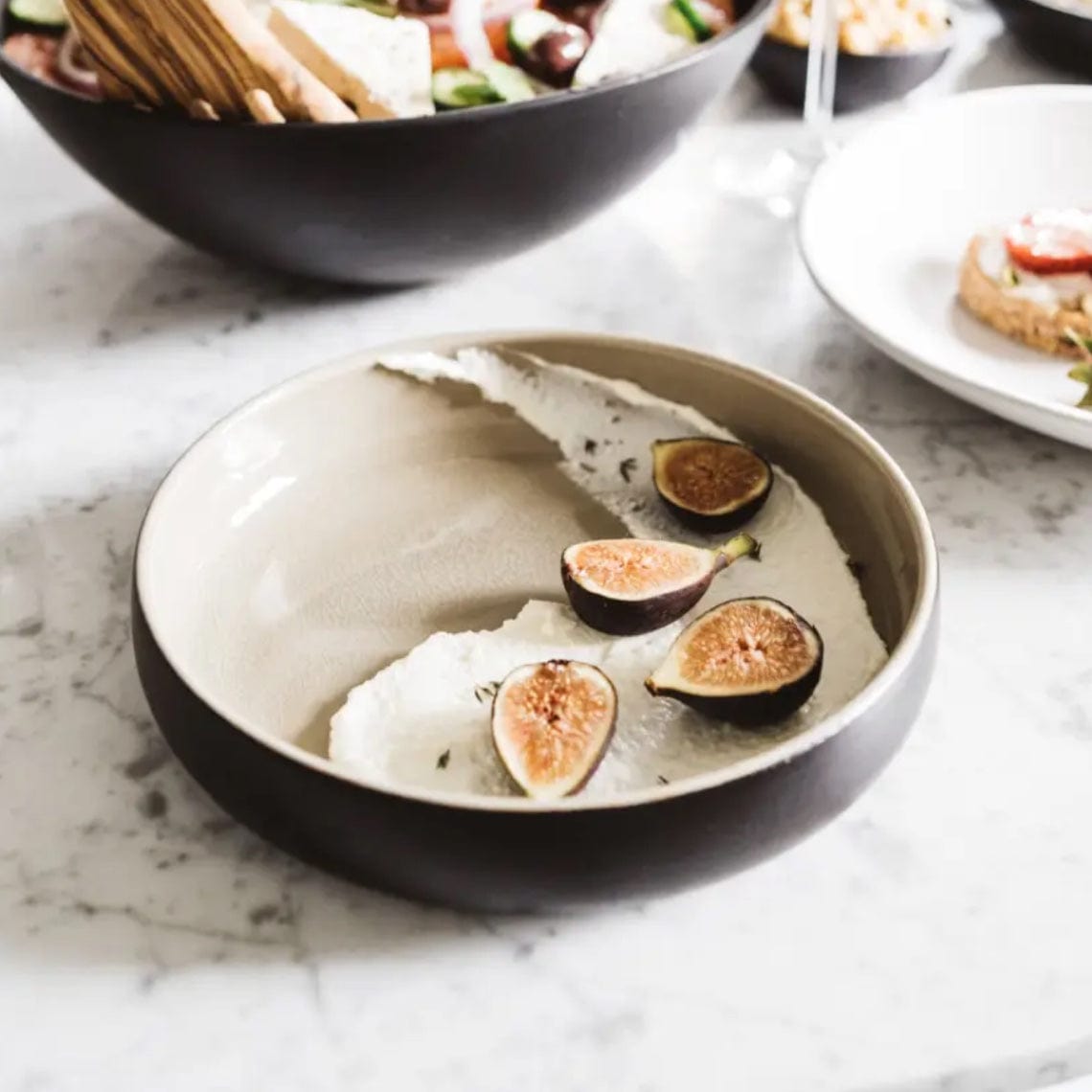 Natural Stone
Natural stone isn't only durable - it celebrates imperfection and brings texture to a space.
Natural stone is defined as organic rock that's quarried from the earth to be used for building or decorative purposes. Natural stone was formed thousands of years ago and being natural, it inherits uniqueness with no two pieces being entirely alike. Types of natural stone include Granite, Marble and Onyx, Sandstone, Slate, Serpentine, Soapstone and Limestone to name a few.
Benefits of Natural Stone
• Durable and strong
• Used indoor and outdoor
• Natural and imperfect design in the stone
Shop Stoneware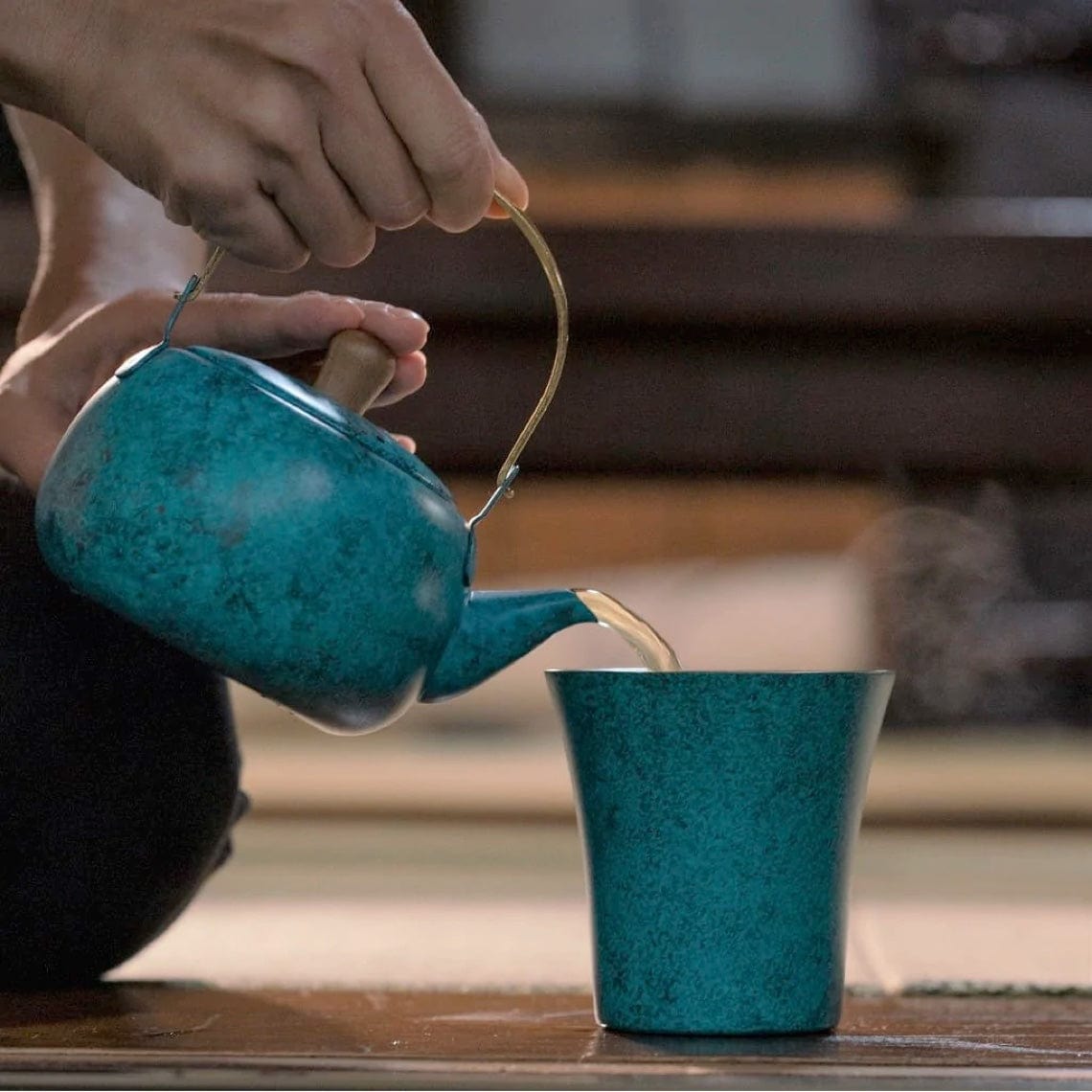 Metal with a Living Finish (Patina)
Used as artwork or an accent to a table top, patina brings beautiful natural color to Japandi environments.

On metal, patina is a coating of chemical compounds formed on the surface during exposure to atmospheric elements. Metal oxidizes when exposed to air, which is a chemical process. Patina becomes part of the metal itself and cannot be easily controlled - it's meant to be appreciated as it evolves over time.
Bring patina metals into your Japandi room
• Subject to effects of wind, water and air
• Finish changes over time
• Examples are unsealed copper, nickel, bronze
Master Craftsmanship Tea Pots
Greenery
Japandi loves nature. Inclusion of living plants and greenery is a foundation of Japandi.

Bringing nature inside with greenery - potted or hanging - is a must for any Japandi room. The benefits of adding plants to your Japandi room are plenty. A few highlights - plants create oxygen, reduce stress, improve your mood, reduce fatigue and improve focus.

Ideas for adding plants to your Japandi room:
• Consider both potted and/or hanging plants
• Imposing plants without blossoms
• Plants as a focal piece
Shop Planters & pots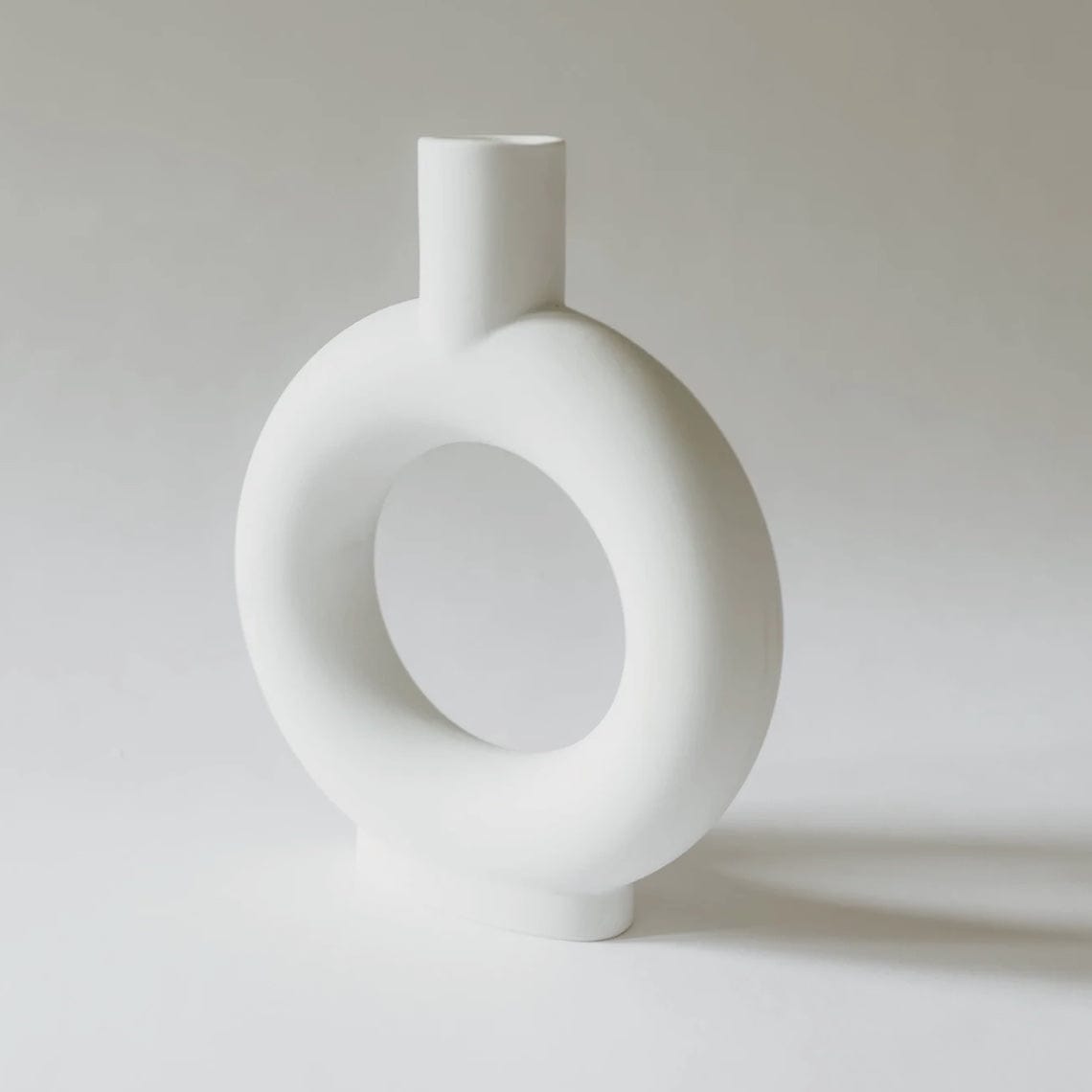 Ceramics
The perfect Japandi accents - ceramics. Used for decor, dishware, vases, storage containers, serving trays and more.
Ceramics are any hard, brittle, heat-resistant and corrosion-resistant material shaped and then fired at a high temperature. Ceramics are important in Japandi as they are made of natural materials, meant to age and provide function - whether as decorative pieces, kitchen accessories or smart storage.
• Unique statement pieces
• Made of natural ingredients
• Formed with clay, hardened with fire
Shop Home Decor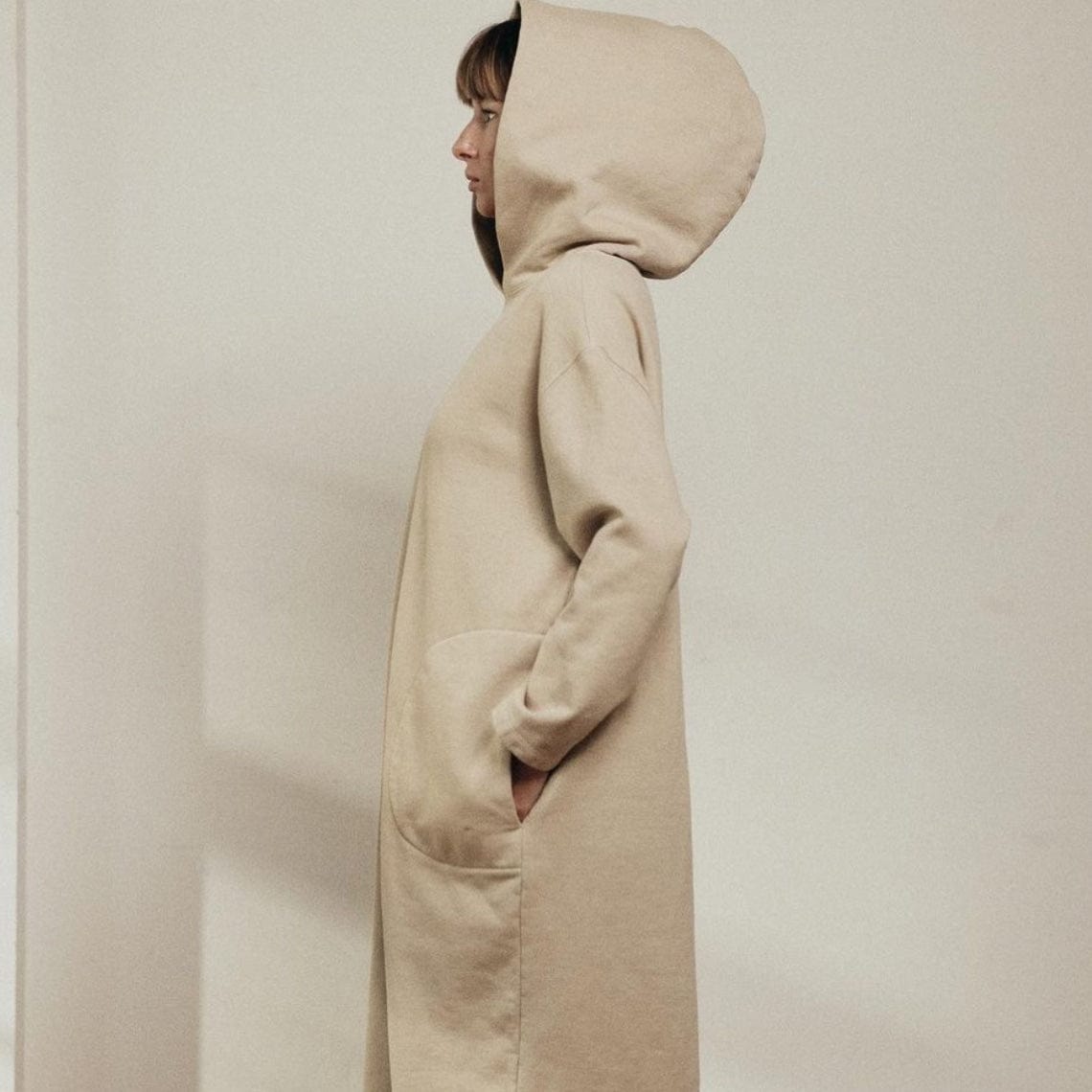 Eco-friendly Fabrics
Hemp is a carbon negative raw material, absorbing CO2 from the atmosphere, which along with the feel, make this a Japandi fabric favorite.
As Japandi embraces nature, Japandi seeks out eco-friendly fabrics in textiles, apparel and home goods. An important question to consider is how do the fabrics I use impact the environment? The discussion of sustainability and fabric is a lengthy one - but here are a few summary points to provide a better understanding. 
The most sustainable fabrics include: Organic or Recycled Cotton, Organic Hemp, Organic Linen, Tencel and Recycled Polyester. At Japandi Supply House, we seek out eco-friendly fabrics for your daily Japandi
living.
Eco-Friendly Fabrics typically include:
• Fabrics with no chemicals, no pesticides
• Sustainable materials
• Verified by certifications & standards 
Shop Japandi Apparel
Incorporate Japandi materials into your interiors with textiles, furniture, lighting, rugs and comfortable layers. Use Japandi materials in your daily living in your kitchen, bath, apparel, footware and decor.

Japandi Materials
Wood | Natural Stone | Metal with a Living Finish (Patina) | Greenery | Ceramics | Eco-friendly Fabrics
Japandi Fundamentals
Minimalism & Simplicity | Neutral Colors | Cozy & Comfortable | Embrace Nature
Japandi Supply House is dedicated to calm, serene living. Japandi inspires deep breathes and peaceful feelings. We curate the thoughtfully designed, harder-to-find, next level cozy in Japandi lifestyle and home decor.
Subscribe and keep updated on All Things Japandi. Share Your Japandi with Us!
#japandisupplyhouse #shopjapandi
@japandisupplyhouse