Our New Favorite Japandi Paint - Backdrop.
Brands We Love
We seek out and share products and brands we love. These are products we use in our homes, recommend to our families and to you - our Japandi buddies.
As a Backdrop associate, we earn from qualifying purchases.
Backdrop believes in transforming spaces through paint. Why is Backdrop Paint special? Their paint is:
• Low-Voc
• Green Wise Certified
• Low-Odor (it really is!)
• Sample 12x12 Adhesive Swatches
• Delivers to Your Door
• First Climate Neutral Paint Brand
Backdrop believes paint is a powerful tool of expression and can change as often as you do. Why do we love Backdrop?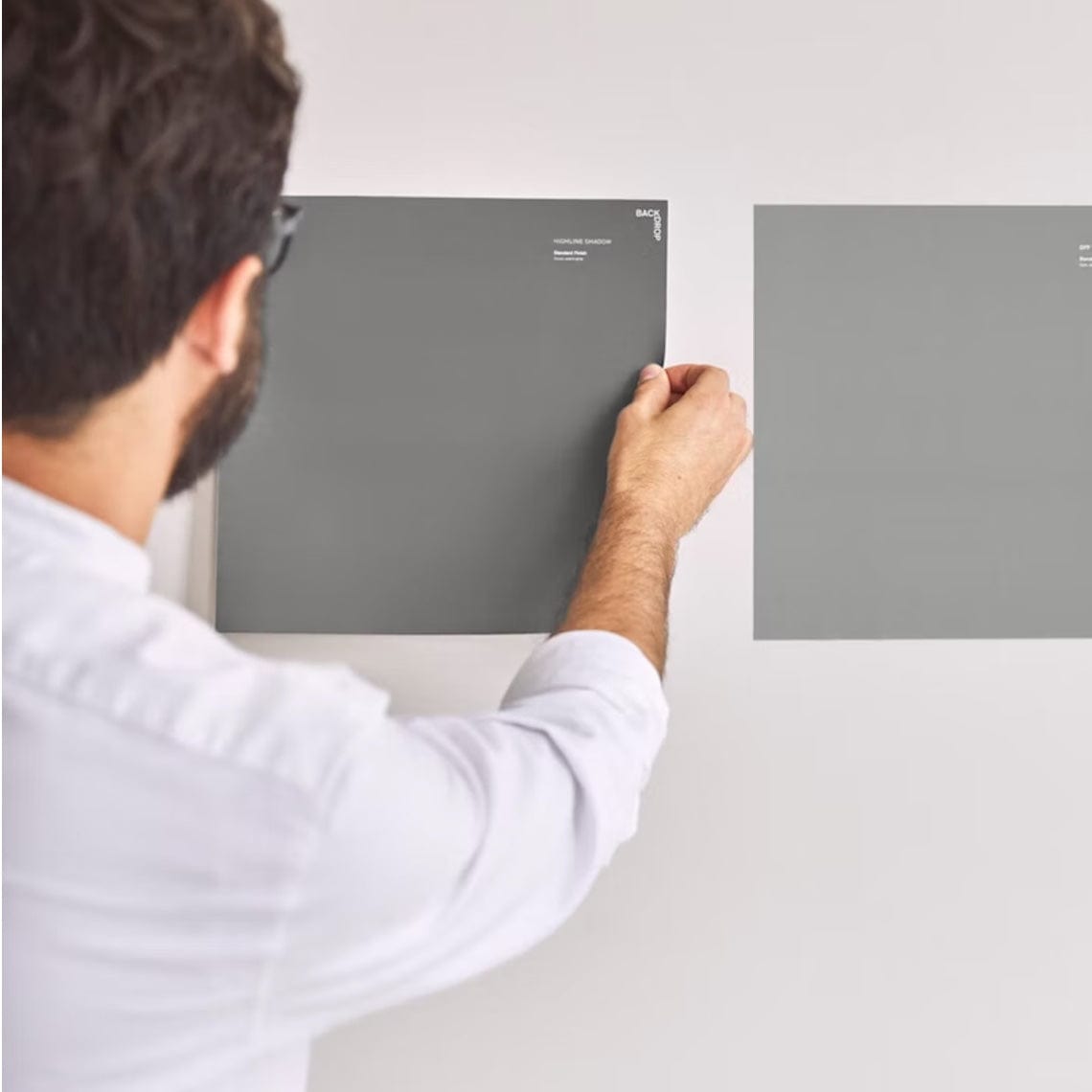 Adhesive Sample Swatches
Backdrop has these amazing sample swatches. They are a 12" x 12" sheet of your paint color with a light adhesive on the back. They stick to the wall to give you a broader idea of the color (no more little swatches) and they are easy to remove and use again in other rooms. The swatches are $3 each - but totally worth it!
No tiny color cards. No messy, expensive sample pots.
12" x 12" Adhesive Sample | $3

Photo, Backdrop website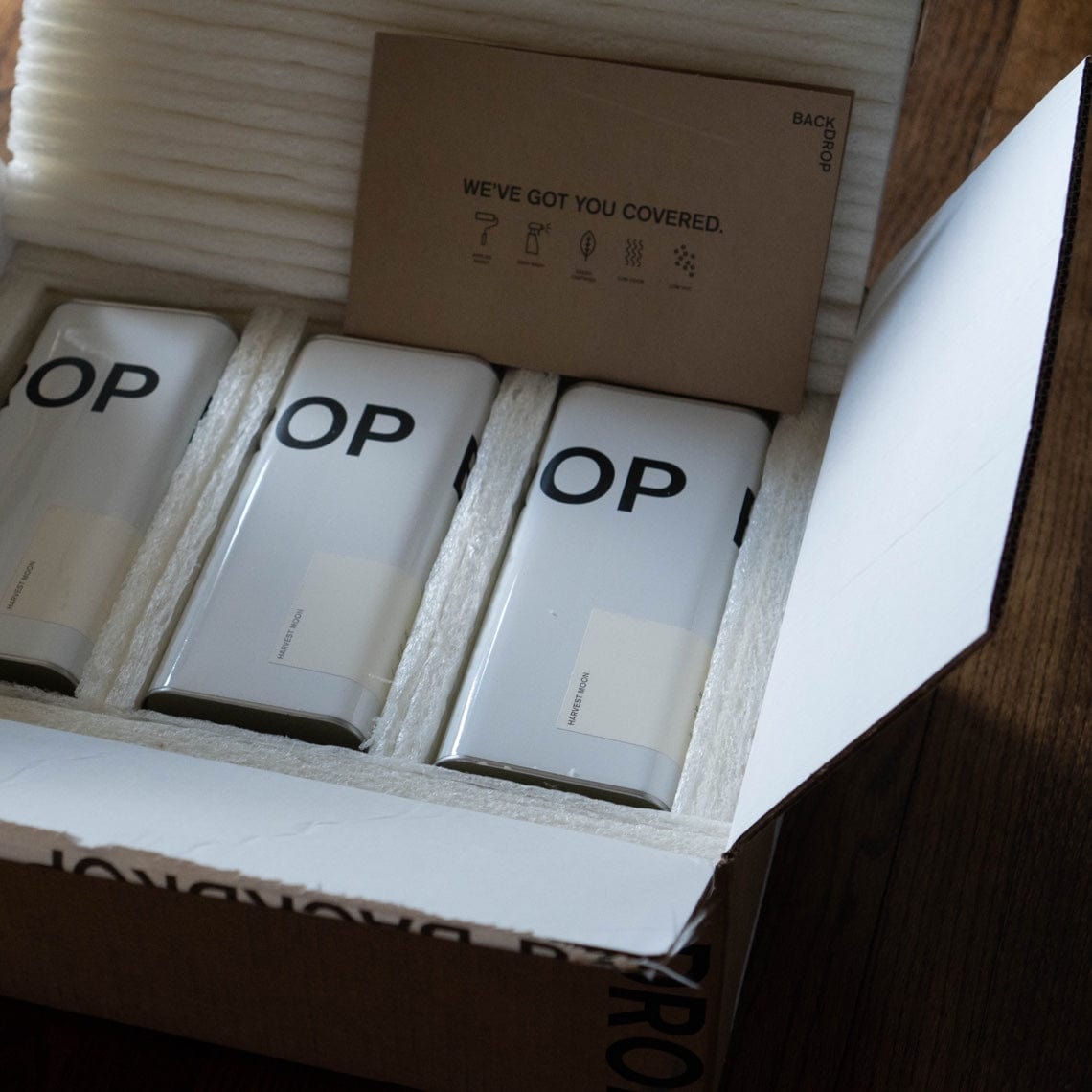 Delivery to You
Backdrop makes it super easy to paint as they remove a major pain point... going to the paint store.
With Backdrop, everything is delivered to your home including paint and supplies.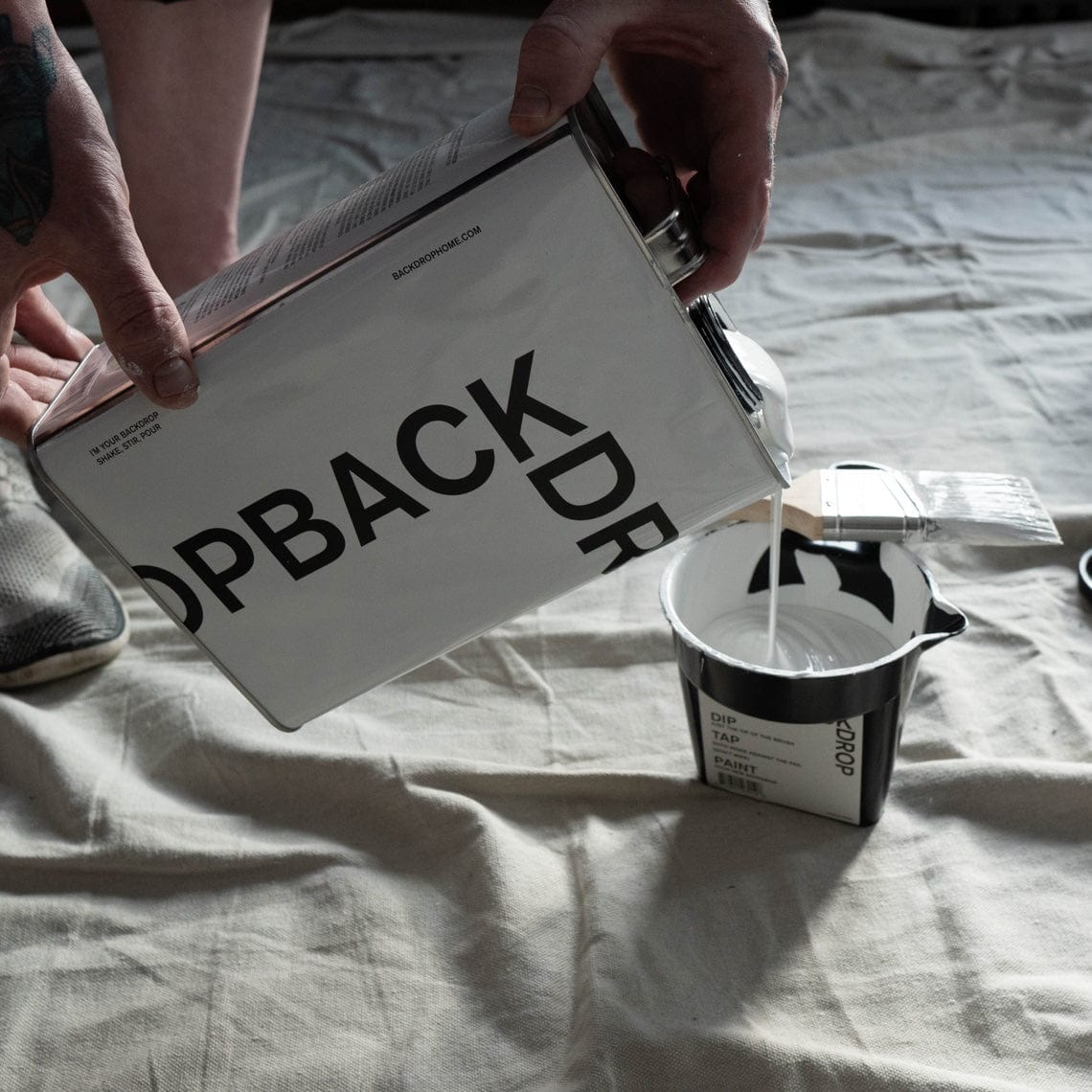 Backdrop Loves the Environment
Backdrop is also a paint you can feel good about. BackDrop is the first Climate Neutral Certified paint brand and their paints are Green Wise certified, low-VOC, and low odor. The paint is easy to apply, easy to wash.
Backdrop has an amazing selection of neutral paint colors that make it easy to create a Japandi room.
When looking for Japandi colors, check out these Backdrop neutral favorites.
Japandi Shades at Backdrop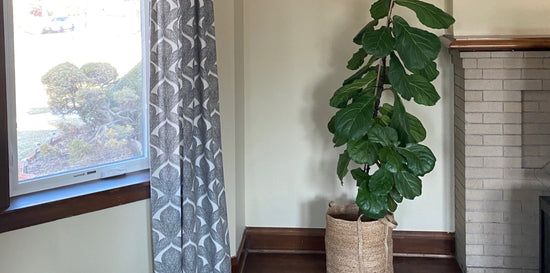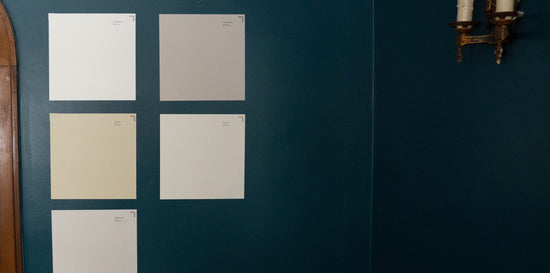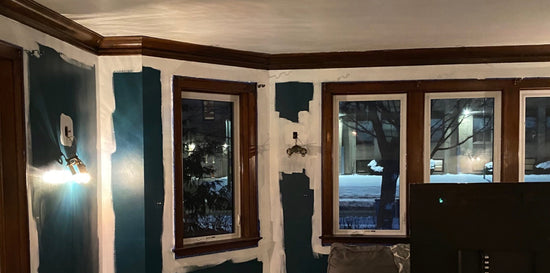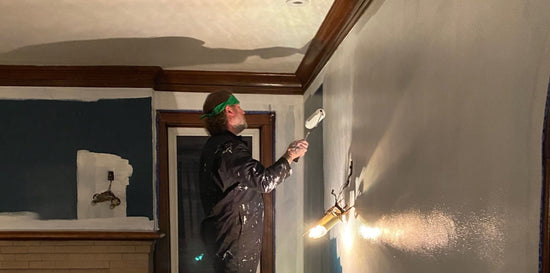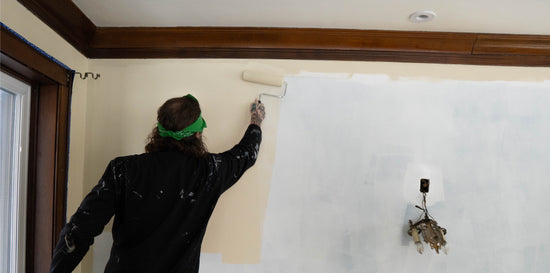 Adhesive Swatches
We turn a teal living room into a warm, inviting space with Backdrop's Palo Santo Paint. Backdrop's Adhesive Swatches make it easy to choose a color.
Accessories
Backdrop also ships accessories, everything you need for your room. Painters tape, brushes, rolling trays. They make it easy.
Backdrop Primer
Backdrop's primer is amazing. With only one coat of primer, this dark room was ready for paint. The primer goes on smooth and easy. Check out what great coverage the primer has in this dark living room.
Low Odor
The paint goes on smooth and has a very low odor. Really. The finish is so clean looking and of high quality.
Smooth Finish
Check out the finished shade during the day. A stunning neutral shade for the Japandi Living Room.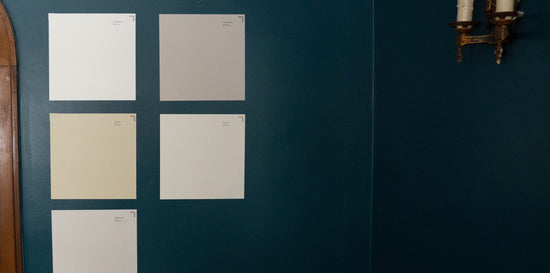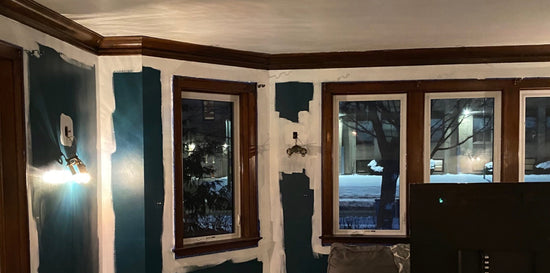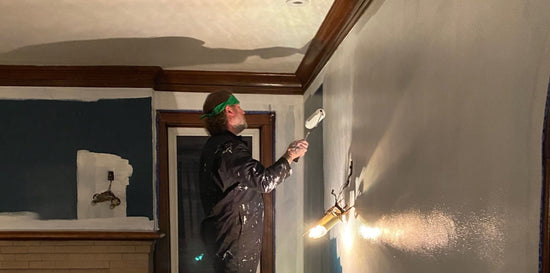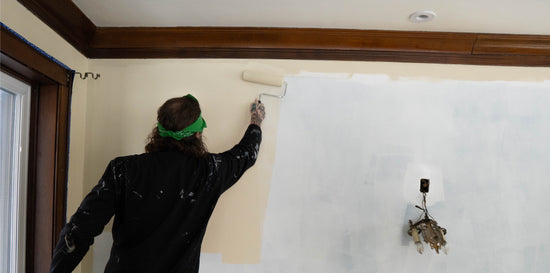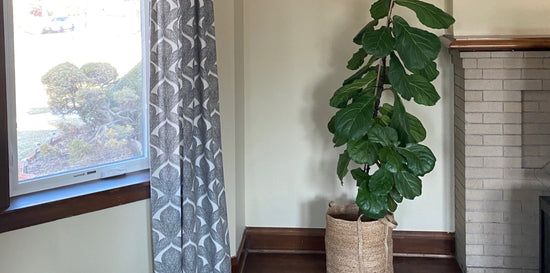 A Japandi Brand
Backdrop Paint is our recommendation for premium, enviro-conscience neutral shades to Japandi your room. We love Backdrop Paint!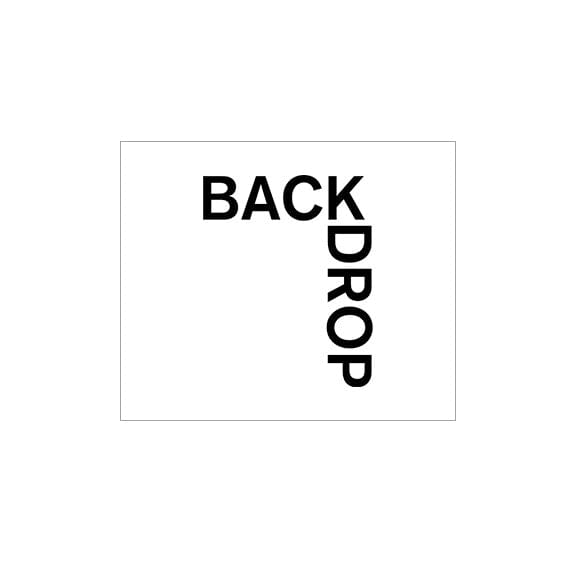 Shop Backdrop
Shop the new way to paint at Backdrop. Find your color, try the samples, and make it yours!
Shop Backdrop
Japandi Supply House is dedicated to calm, serene living. Japandi inspires deep breathes and peaceful feelings. We curate the thoughtfully designed, harder-to-find, next level cozy in Japandi lifestyle and home decor.
Subscribe and keep updated on All Things Japandi. Share Your Japandi with Us!
#japandisupplyhouse #shopjapandi

@japandisupplyhouse