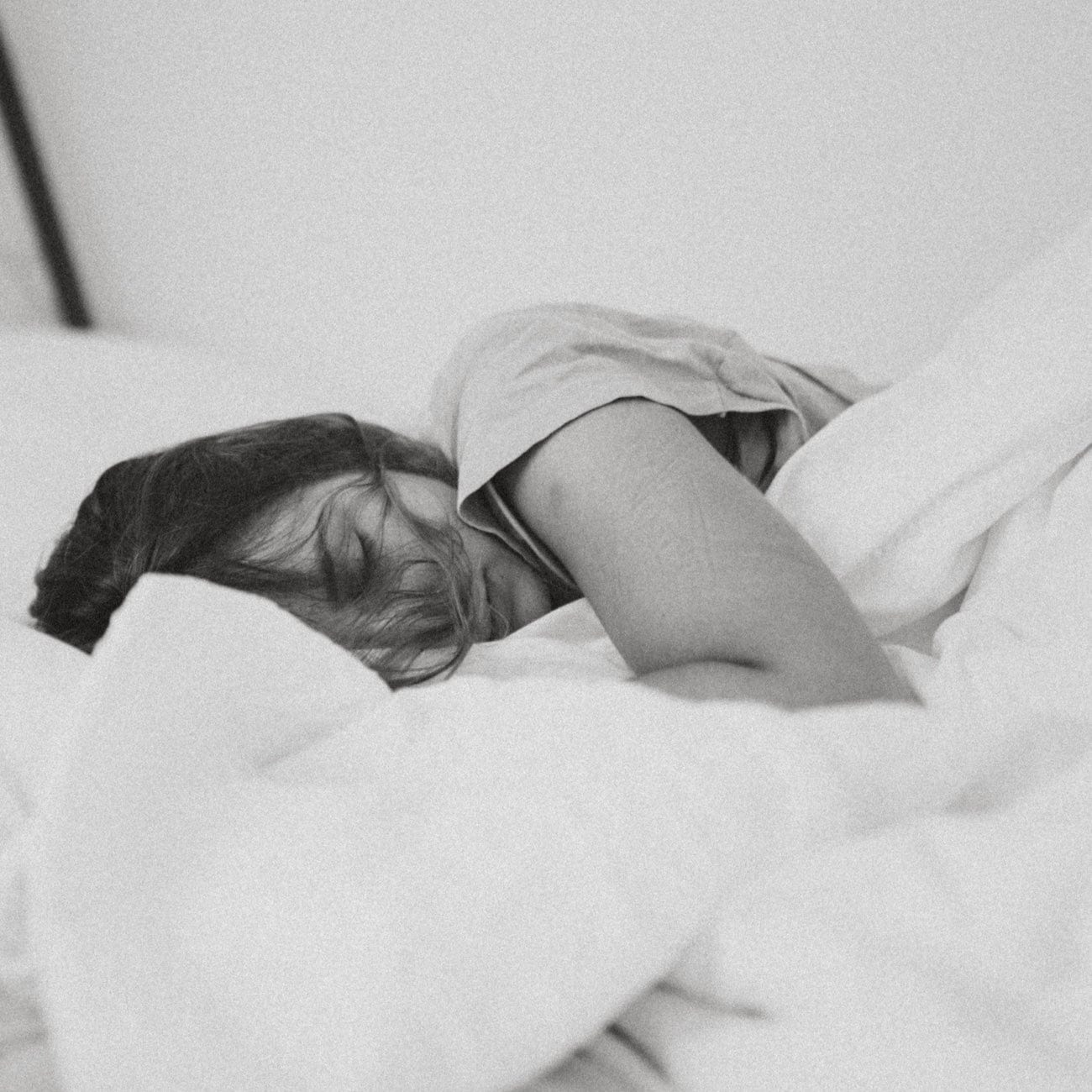 Importance of Sleep
The average person spends 33 years in their bedroom - 26 years sleeping + 7 years trying to get to sleep. That's a lot of time!
Sleep is an essential function that allows your body and mind to recharge, helps the body remain healthy and stave off diseases, and allows the brain to function properly. 
Sleep's important! 😌☁️
photo / @kingahowardstudio
Let's explore ways to create a comfortable, calming Japandi bedroom sleep retreat. 😌☁️
Japandi bedrooms can be created on any budget.
Instead of thinking what do I need to buy, think what do I have? What can be reused, refurbished? Following Japandi fundamentals of minimalism, nature, neutrals and comfort can create a Japandi inspired bedroom on any budget.
Keep it minimal and clutter-free
Use the best quality natural materials possible
Include layers of comfort
Keep the colors neutral
Include houseplants
Appreciate wear-and-tear and imperfections
Use any natural light available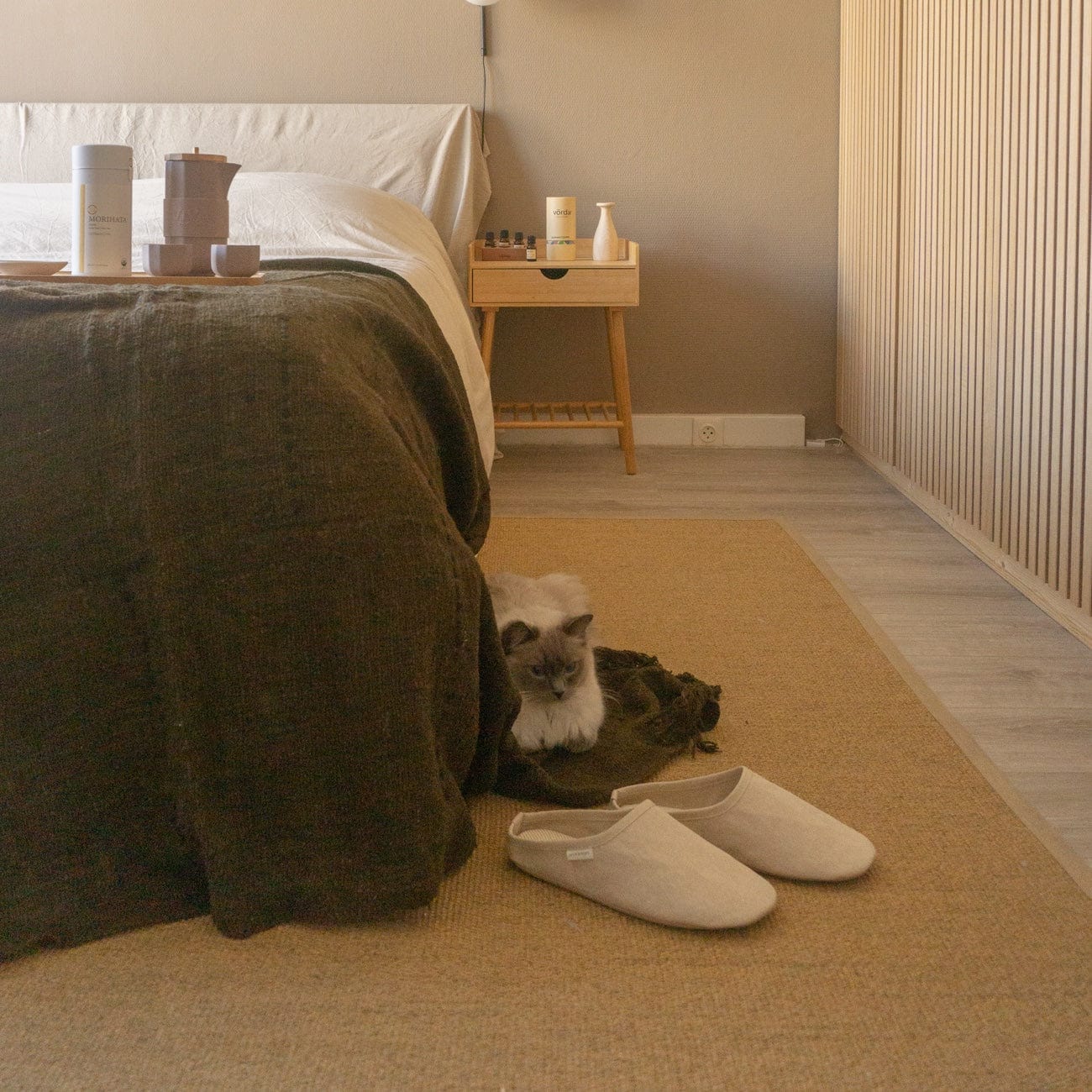 Minimal Essentials
Keep the furniture minimal and the room clutter-free. Focus on essentials. Bedroom essentials could include bed, nightstand, seat, storage and light. After essentials add layers of comfort minimally to keep your Japandi inspired bedroom clutter-free.
Decluttering Mental Health Benefits
Improve mood
Improve focus
Relieve anxiety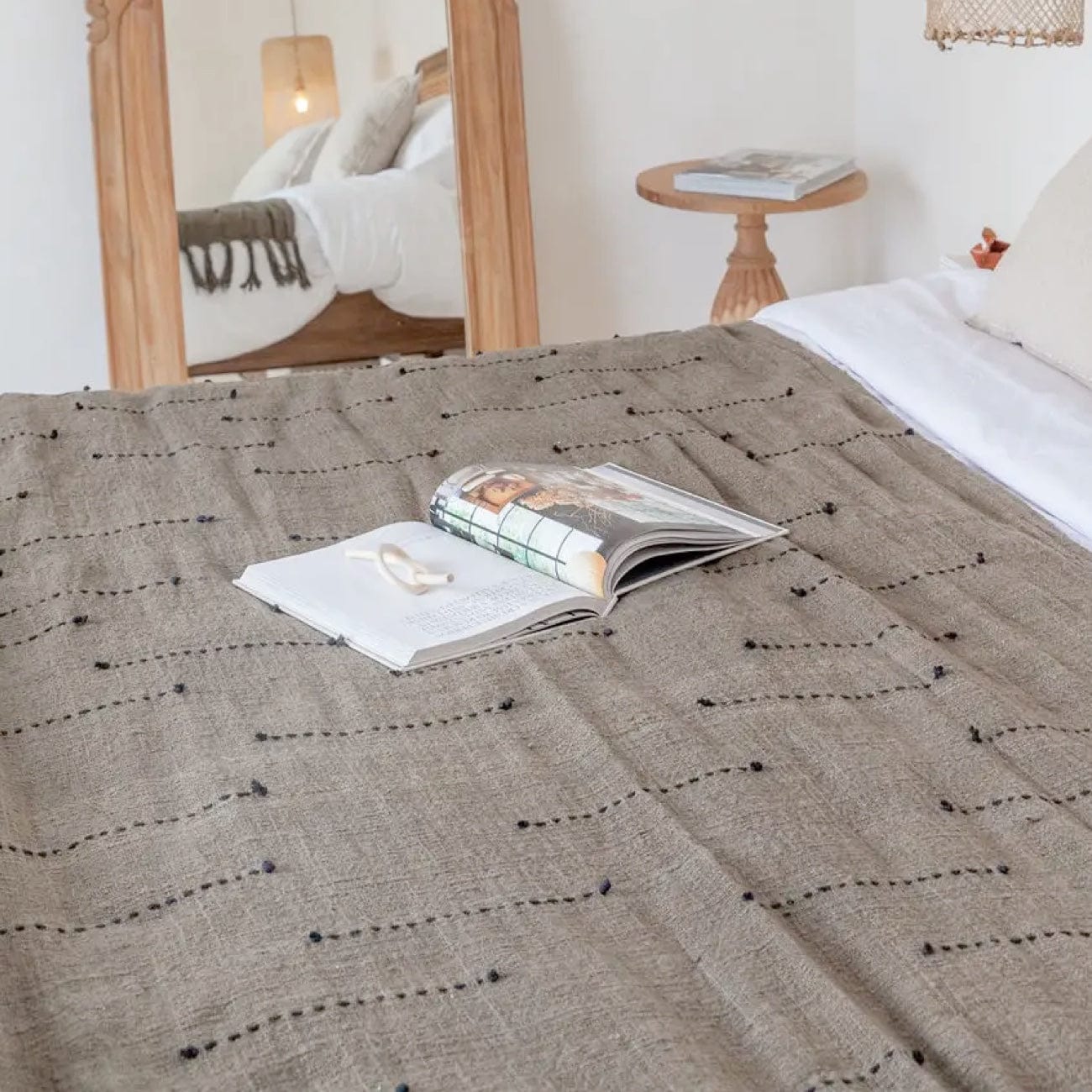 Layers of Comfort
Add layers of neutral colors and warmth to your Japandi bedroom with cozy textiles. Blankets, throws, pillows, floor cushions are all ways to add layers.
Blankets for any climate are an easy way to add comfort to a room. Seek out high quality materials, timeless prints in neutral colors and meant-to-last.
Shop Blankets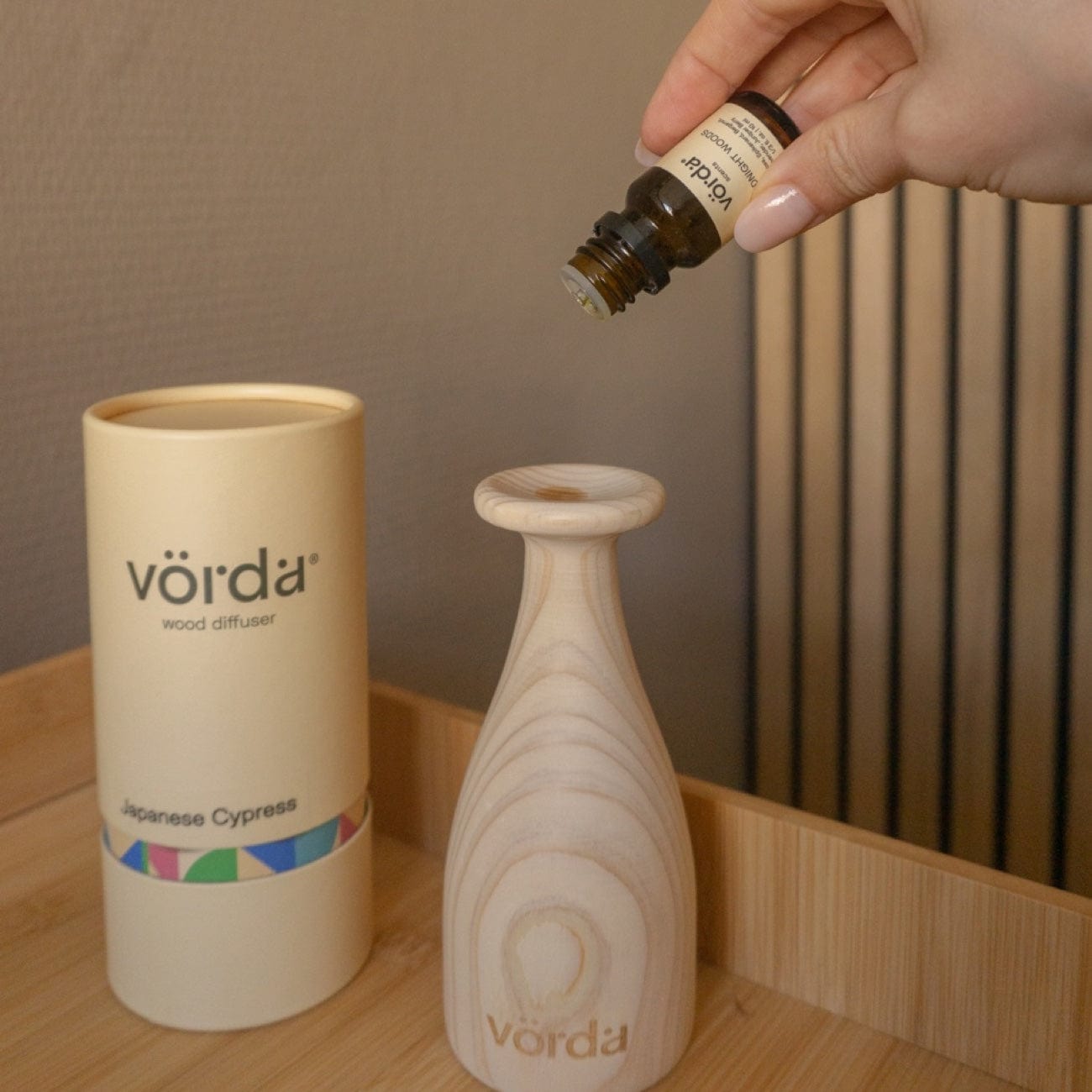 Calming Scents
Scent research shows that there is a 40% improvement in mood after being exposed to pleasant scents. For bedrooms include nature inspired scents for evening moods and inspired mornings.
Scents for Sleep: Lavender, Jasmine, Cedar, Orange
Scents for Waking: Peppermint, Lemon, Rosemary
Favorite Japandi Bedroom Scent
Midnight Woods, Essential Oil Blend
Reminiscent of the forest floor on a rainy night. This relaxing blend is sure to bring you nights of blissful sleep.
Shop Japandi Scents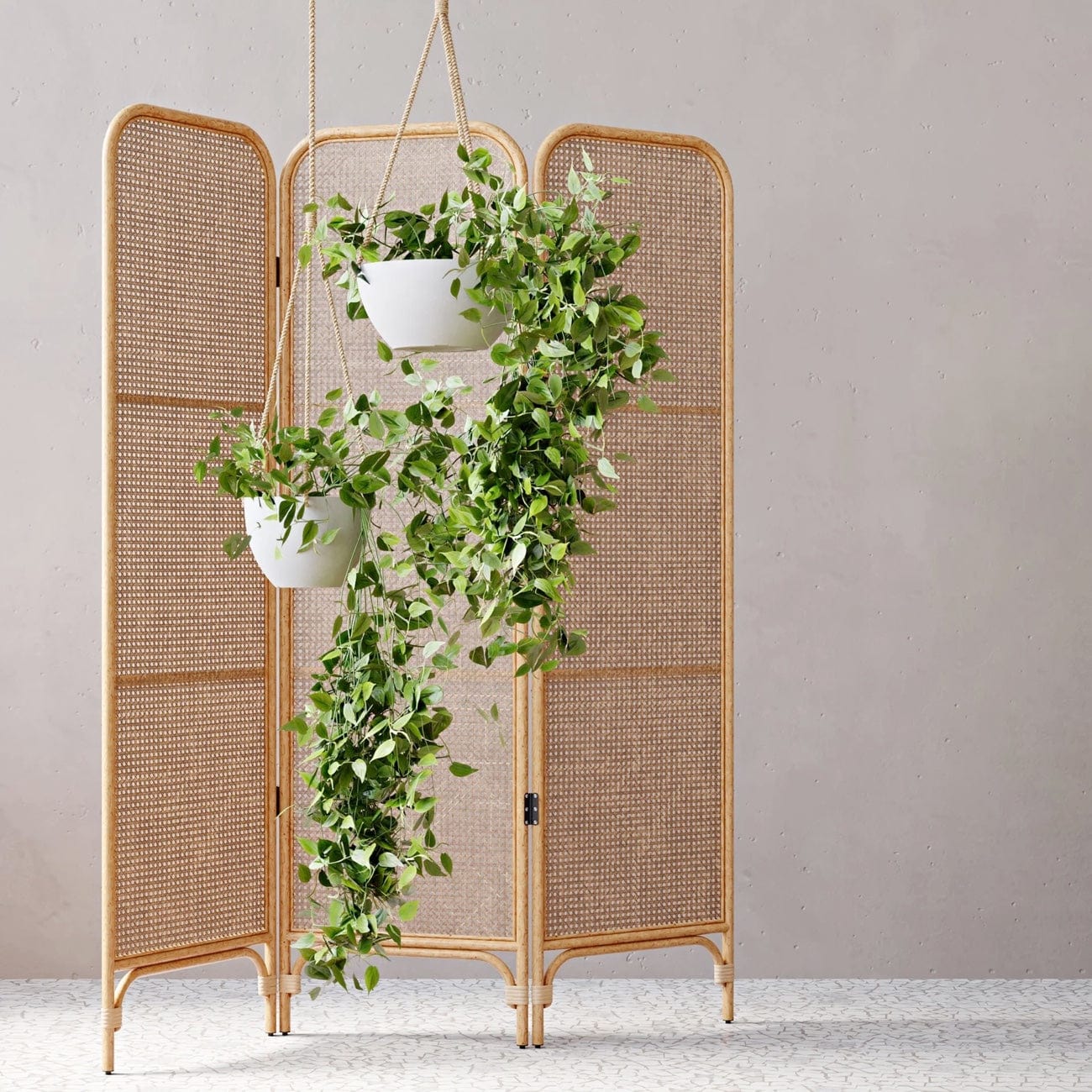 Welcome Plants
Japandi embraces nature. Nature's sustainability, materials and it's imperfections. Be sure to add plants to your Japandi rooms. Plants have so many health benefits. Even small plants. :)
Top Benefits of Houseplants
Improved mood
Reduce fatigue
Lower stress and anxiety
Improve Focus
Shop Planters & Pots
Creating a Japandi inspired bedroom gives you a calming place to restore, lower stress and improve mood. 😌☁️
Laila Rietbergen is an expert in Japandi, having created an Instagram following of over 450K followers from around the globe who love to explore her inspirational Japandi interiors. Exploring her feed is immediately calming and you want to take your time. 😌☁️
Above Laila shares images of her Japandi inspired bedroom featuring products from Japandi Supply House. Japandi Supply House provided a Japandi Bedroom Gift Box to @japandi.interior as a paid partnership.
Curated Bedroom Collections
Japandi Supply House is dedicated to calm, serene living. Japandi inspires deep breathes and peaceful feelings. We curate the thoughtfully designed, harder-to-find, next level cozy in Japandi lifestyle and home.
Subscribe and keep updated on All Things Japandi. Share Your Japandi with Us!

#japandisupplyhouse #shopjapandi
@japandisupplyhouse