Camille Table Lamp
Shop at Soho Home
Shipping U.S., U.K. & Select Countries
Shop 👆 now
As a Soho Home partner, we earn from qualifying purchases.

Our Camille table lamp has a classic shaped base, making it a versatile addition to any room in the home. Taking its cues from the neutral tones of Soho Farmhouse, the base is hand-painted with a white ceramic glaze that gives a matte, mottled finish for depth and texture, complete with a natural linen shade. All of our portable lamps are fitted with dimmer switches, allowing you to tailor the light level to your mood.
Classic large base
Hand-painted matte white ceramic glaze
Natural linen cone shade
Recommended bulb: Tala 6W Globe LED
Inspired by Soho Farmhouse
Soho Home is a modern interiors brand designed for relaxed, sociable living. With more than 25 years of design heritage, the range was created to mirror the look and feel of their Soho Houses around the world. Soho has opened more than 30 Houses across the globe to date, with outposts in Austin, Mumbai and Berlin, among many others. Soho Home provides quality, timeless, and comfortable products for your home inspired by their global houses and members.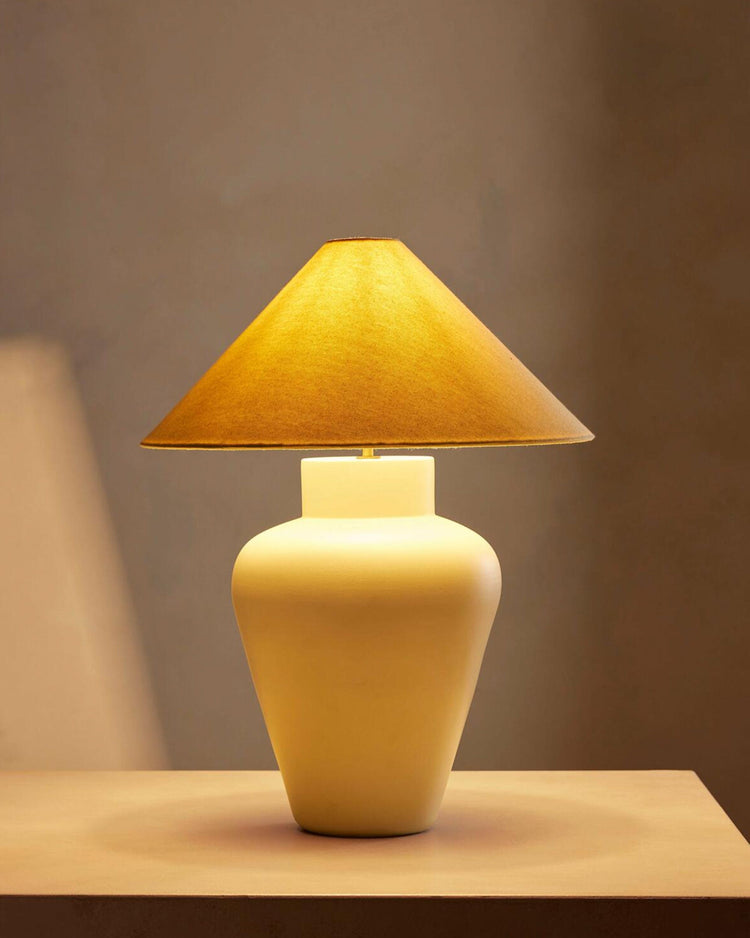 The CondeHouse Collection