Sasawashi Kumazasa Balm
Hurry, only 2 items left in stock!
A soothing balm for chapped lips and dry cuticles made from kumazasa bamboo.
With its natural hydrating and cleansing properties, kumazasa leaf has been a key ingredient in Japanese skincare for centuries. Sasawashi's all-purpose Kumazasa Balm is made from a blend of beeswax, olive oil, and pure kumazasa extract that softens and soothes dry skin. Petroleum-free and naturally antimicrobial, this pocket-sized balm delivers quick and effective hydration at home or on the go.
Ingredients: Kumazasa bamboo extract, olive oil, palm oil, beeswax, vitamin E
Volume: 0.42 oz
Osaka, Japan
Photo courtesy of Morihata

Shipping Information

Domestic Shipping
The shipping rate is $5.
Orders above $150 within the contiguous United States qualify for free shipping (does not include furniture).

International Shipping
We ship to over 150+ countries using Shopify Markets Pro & DHL Express. Once your international shipping address is entered, complete shipping fees will be shown.

Please see shipping policy for more information.
Returns information

Please view our refunds, return and exchanges policy.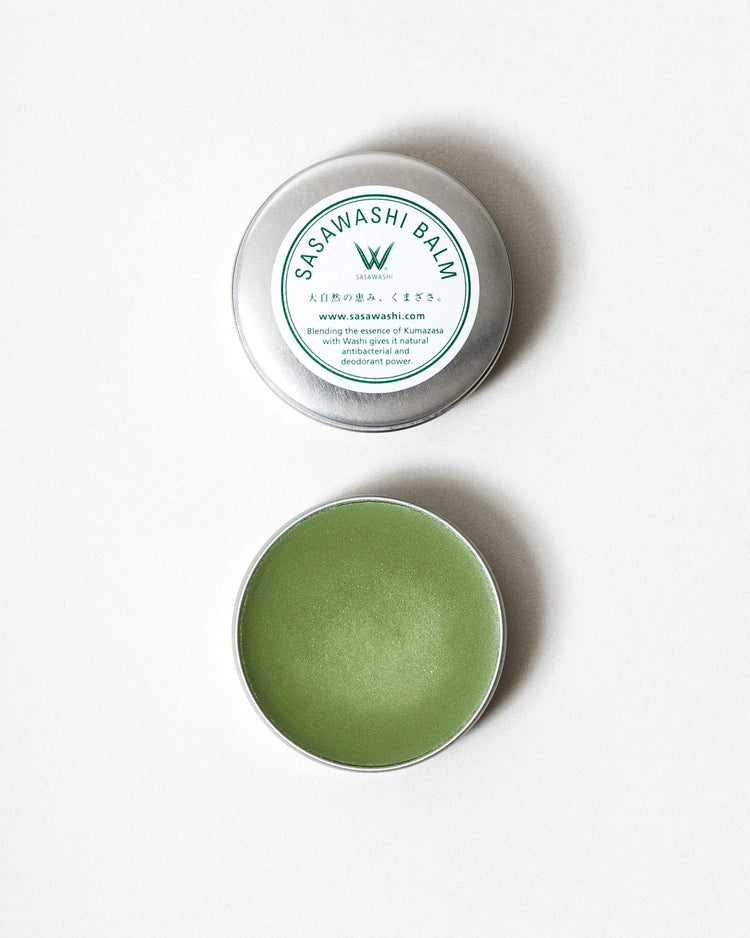 The CondeHouse Collection